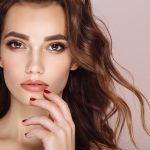 Welcome to Towergate
Health and Beauty
Dedicated insurance cover for the Beauty Industry, providing Salon Owners, Freelance Staff and Mobile Beauticians with insurance and advice at our best possible price.
Insurance to suit your needs
If you're a Salon Owner, or in the business of beauty, nails, hairdressing or barbering, we're in the business of finding you the right cover at the right price thanks to our leverage and relationships with leading Insurers. Our Health and Beauty policies are arranged by AXA Insurance, one of Europe's largest insurance providers.
It's the vital difference that our position as brokers can make to your business. Plus, the expert Beauty Insurance consultants that make up the Towergate Health and Beauty team are always happy to turn their experience and insight to your advantage. And, should things go wrong, the proactive claims team at AXA Insurance will provide the friendly and efficient support that you need should you ever have to make a claim.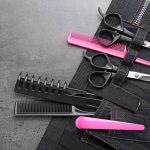 Find the right insurance
Use our handy step-by-step guide to find the insurance that fits your needs.
Begin
Why Choose Towergate Health and Beauty?
As part of Towergate Underwriting Group Ltd, one of Europe's largest insurance intermediaries, you know that we have the financial strength of a large corporate company and yet still benefit from the efficient and personal service of Towergate Health and Beauty.
Our dedicated Towergate Health & Beauty team of insurance experts also knows your industry inside and out. So you'll always find us easy to talk to about the very specific business challenges you face.
All of which goes a long way towards protecting your business, your clients and your professional reputation.
Claims Support
AXA understand that should the worse happen and you need to make a claim it can be a very stressful time. The AXA Claims Team are committed to making the claims experience clearer and easier for you.
How to notify AXA of a new claim.
For property Claims, please email spclaims.ins@axa-insurance.co.uk with policy number RET2898041
For Liability Claims, please email liabilityclaims.ins@axa-insurance.co.uk with policy number RGBDX6826227
Alternatively, you can contact the dedicated Claims Team by telephone, Monday to Friday between 9am and 5pm.
Property – 0370 850 7134
Liability – 0345 900 4185